Markets, Georgia 9 – 6/2014
December 2, 2016
Years ago when we traveled in Mexico, we used to laugh at people coming south with their motorhomes or campers full of canned food, on the assumption that people in Mexico didn't have anything to eat. Now, as we travel through some of the most remote countries in the world, some may wonder how do we survive? What's for dinner?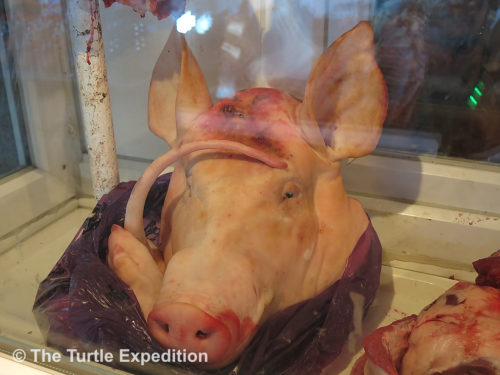 You may see some interesting answers in the photos below as we traveled through the country of Georgia. There may be twenty ladies selling tomatoes, onions, beets, peppers, cabbage and more than you can imagine. The question is, who has the best? What does the cheese taste like? Can we taste? Of course!! Is it "moo", (cow) or "baa", (goat)? Is that meat pig "oink-oink", or moo? Seriously, the biggest problem of finding food in these countries is limiting our selection to what we can use in the next few days, because little roadside stands are often selling the same as we drive along.
When we're home in California, people ask how we cook on the road. The answer is, exactly the same as we do here, except often the selection of food is better and fresher that your local supermarket.